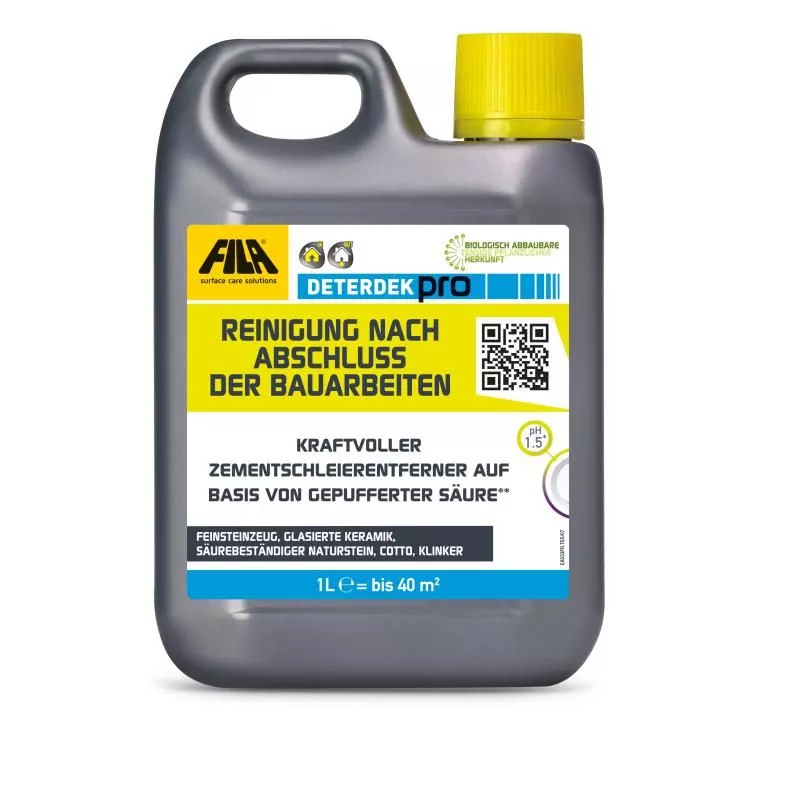 FILA Deterdek Pro Saures Reinigunskonzentrat 1 Liter
---
FILA Deterdek acid cleaning concentrate (1 liter)
Acidic cleaner and cement residue remover for Coto, porcelain stoneware, glazed ceramics,
acid-resistant natural stone and clinker .
APPLICATION AREAS:
Removes laying residues and construction site dirt.
Eliminates salt efflorescence from cotto.
Removes limestone from floors.
For thorough cleaning of floors in outdoor areas.
Wall coverings (showers), sanitary equipment
Due to its high surfactant content, the product removes encrustations and cleans at the same time.
Effective against rust stains.
ADVANTAGES:
Cleans without attacking the surfaces.
Does not emit fumes harmful to the user and the environment: replaces hydrochloric acid.
No change in the look and color of the materials.
No damage to aluminum and steel joints etc.
For further questions we are happy to help you.