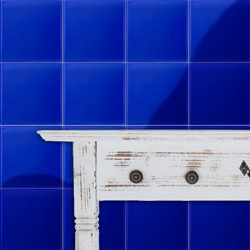 Glass tiles - the noble trend in many facets

Wall tiles are the particularly beautiful and practical design element for many rooms. Whether useful in the bathroom and in the kitchen to enable quick and easy cleaning or elegant tiled floors in the living room, the possibilities for your own design ideas are almost unlimited, which the antique tile mosaics already showed impressively. The material has made it into the design magazines lately. Wall tiles made of glass are the chic trend par excellence.

Glass tiles - more than transparent

In the area of wall tiles, glass was able to establish itself as a chic and practical material. When gluing the tiles, there are small differences in the processing and in the type of glue and mortar used. Glass tiles are available colored or also supplemented with ceramic motifs.
With the different colors and images over several glass tiles, there are many options for designing a glass mosaic. Whether simple colors as an accent to the equipment in the bathroom or fresh glass tiles with colorful motifs to give the kitchen a new breath, there are many possibilities. Compared to conventional wall tiles, glass tiles are not yet so common and therefore a guaranteed eye-catcher for family, friends and guests. Glass mosaic in particular is enjoying growing popularity. The semi-transparent glass tiles make the mosaic seem fuller. A glass tile mosaic in combination with natural stone is particularly chic, but a crystal glass tile mosaic also offers a unique effect.

Laying glass tiles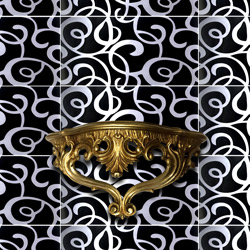 In order to be able to attach glass wall tiles, a stable base is required. This is cleaned with a spatula and should be flat for easy attachment of the glass tiles. In order to be able to attach the wall tiles, you first need a primer, which depends on the surface. A distinction is made between absorbent and non-absorbent surfaces. The right primer is very important for successful gluing.


Before fixing the glass wall tiles,

a white, hydraulically fast curing mortar must be selected. This is placed on the tarpaulin, surface and wall tiles. It is also recommended to attach an adhesive bead to the edge of the tiles. The mortar then emerges evenly when laying and can be easily removed after hardening. A small knife or a wedge is enough. The joints are then compacted.
Should the glass tiles have a permanent wet area, e.g. to refine the shower, special waterproof epoxy resin adhesive is used. This ensures that the wall tiles are really waterproof. So there are no damp spots,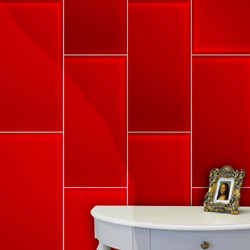 which promote mold formation. A diamond cutter is used to cut the last tiles to a suitable size. When using a cutting machine, attention should be paid to water cooling.