What are basalt tiles?
Despite its attractive appearance, the natural stone basalt is not very popular compared to other building materials. Both builders and architects increasingly appreciate the use of basalt tiles. They particularly appreciate the low downforce and the mechanical resistance of this natural product. The natural stone itself consists of a mixture of magnesium and iron silicates. Like granite, it can be used universally and is suitable for a large number of different construction projects.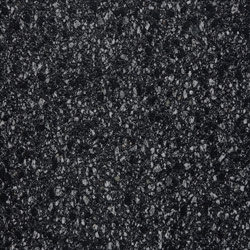 Basalt tiles easily defy even high loads.
However, the use of acidic cement film removers and cleaning agents should be used with caution. Due to its property of absorbing little water, the natural stone is used, among other things, in road construction and as railway ballast. Basalt tiles are particularly characterized by their robustness and frost resistance. This makes basalt tiles extremely suitable for outdoor areas or heavily used paths.
If the basalt tiles are installed in a living or lounge area,
the proper care is particularly important. It is best to clean the natural rock with clear water. This form of surface cleaning is particularly important in the first six months after laying the basalt tiles. Only then will the new area be completely dry. Subsequently, basalt experts advise to continue cleaning the surface with agents that are free of chemical additives so that the natural slip resistance of the floor is preserved.