Terracotta Mosaic - stylish mosaic tiles for indoor and outdoor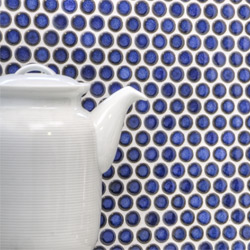 Terracotta is a natural stone that through its many nuances in orange and red tones have become a popular material for floor and wall tiles has become. With a terracotta mosaic you can interrupt a tile mirror and accents set, or attach wall tiles in a very individual design. There are different mosaic ornaments and properties, so you between smooth edges or broken terracotta for the can choose individual wall design. The grained surface in different shades for a visual unrest with mosaic tiles, the living trends design and create a natural aura in kitchens bathrooms, on terraces and in hallways or living rooms let generate.
The terracotta mosaic for versatile areas of application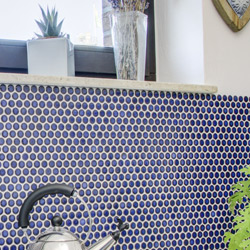 Mosaic tiles are usually on one plate processed that out there is a transparent net and as a whole on the wall or floor is applied. It is therefore advisable to use terracotta mosaic tiles to ensure that the height of the correspond to original wall tiles and so one smooth transition between the terracotta create mosaic tiles and the tile mirror. Very natural and it becomes Mediterranean charming if you have odd terracotta mosaic process stones. These are also in plates of the same size arranged on a gauze net so that you can apply the plate and do not have to distribute the individual stones. Terracotta are mosaic stones on square plates and in the strappy format. The small, narrow and elongated strappy formats interrupt your wall tiles and are usually used for generating one partition strip or chosen as a color nuance.
Good workmanship and easy-care properties

Lay and maintain a terracotta mosaic according to the same principle like terracotta tiles that can be cleaned with little effort and are beautiful to keep. You can purchase for single-color design mosaic tiles with patterns and look for ornaments or with different colored mosaic tiles made of terracotta. For the processing of mosaic wall tiles, you should first make a drawing, after which you can make your terracotta lay mosaic. The underlying gauze is invisible because it is covered with grout is covered and placed in the tile adhesive.