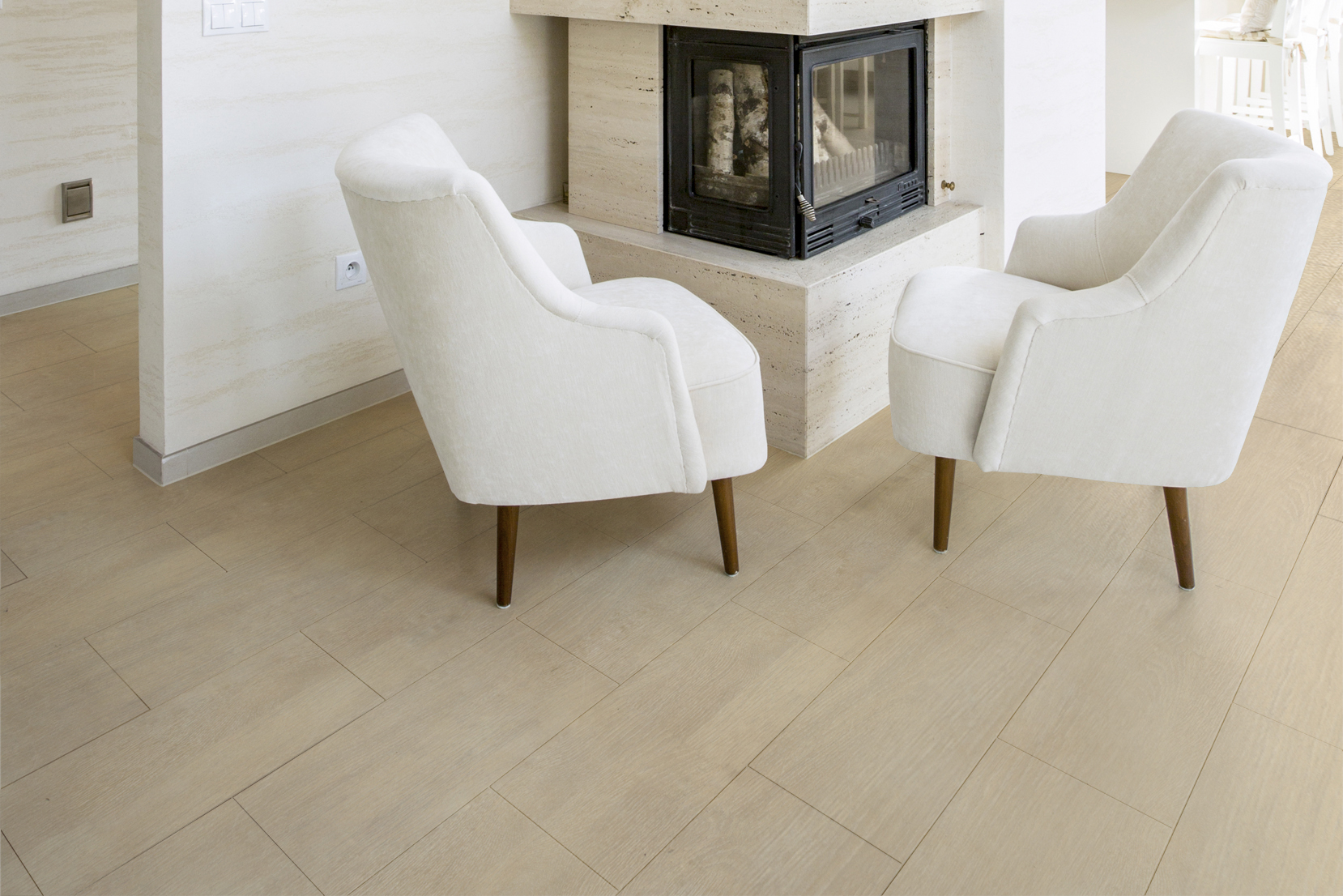 A skirting board that goes well with your flooring provides that certain something and significantly enhances your floor. You just have to make sure that you choose strips that harmonize optimally and meet your expectations. The selection on the market is huge, so you are sure to find what you are looking for!
The right skirting board for your floor
Skirting boards ensure the matching finish of a floor covering to the wall and are simply indispensable for a parquet or laminate floor, for example. The optically unsightly and often uneven edges of the floor covering, which must never hit the wall, are perfectly covered by a skirting board. That is why many manufacturers of parquet, ship or laminate floors also offer skirting boards with the same surface structure as the floor covering. However, it is by no means imperative that you use such adapted strips. If you find a different design or a different color that still speaks to your taste and ideas, there is nothing to prevent you from buying and installing these skirting boards. You also have room for maneuver when it comes to the height of the strips. Make sure, however, that the bars do not fall out too low. In addition to the visual impression, skirting boards are also a protection for the room walls that should not be underestimated. Regardless of whether you wash the floor or just vacuum it, the skirting board keeps moisture away from the wall and prevents unsightly drivers and dirt from the vacuum cleaner brush.



Shape and material, what fits where
Modern skirting boards can be made from a wide variety of materials. Skirting boards made of solid wood are particularly valuable, but also relatively cost-intensive. These are a crowning glory, especially with real wood floors. Veneered skirting boards are cheaper, also visually appealing and therefore very common. With this type of strip, a design film is laminated onto an MDF core (a wood fiber material). Whether rectangular, rounded or profiled in different ways, with the huge selection of MDF strips you simply have to find the skirting board that suits your needs. There are also almost no limits when it comes to foiling. In addition to various wood tones and the most varied of structures on the wood surface, you can also choose from unusual colors. The most unusual ideas can be realized with MDF skirting boards. Plastic skirting boards are also becoming increasingly popular. These are also available at attractive prices and are made from rigid foam or soft PVC. Their advantage is their robustness, in contrast to MDF skirting boards, plastic skirting boards are practically insensitive to impacts. With MDF skirting boards, hackers or holes in the surface can damage the film, the film can peel off and the carrier material becomes visible. Plastic and solid wood strips are always the more durable choice, especially in such cases of damage.
Unusual and high quality
Metal skirting boards go well with almost any floor covering. Here, high-quality aluminum is mostly used, thanks to different widths and heights there are hardly any areas of application where aluminum strips cannot be used. Whether anodized, gold-colored or bronze-colored anodized, mill finish or color powder-coated according to your wishes, with a solid aluminum skirting board every floor becomes an eye-catcher. You will not get a more stable, moisture-resistant and yet easy-to-assemble variant than strips made of aluminum!