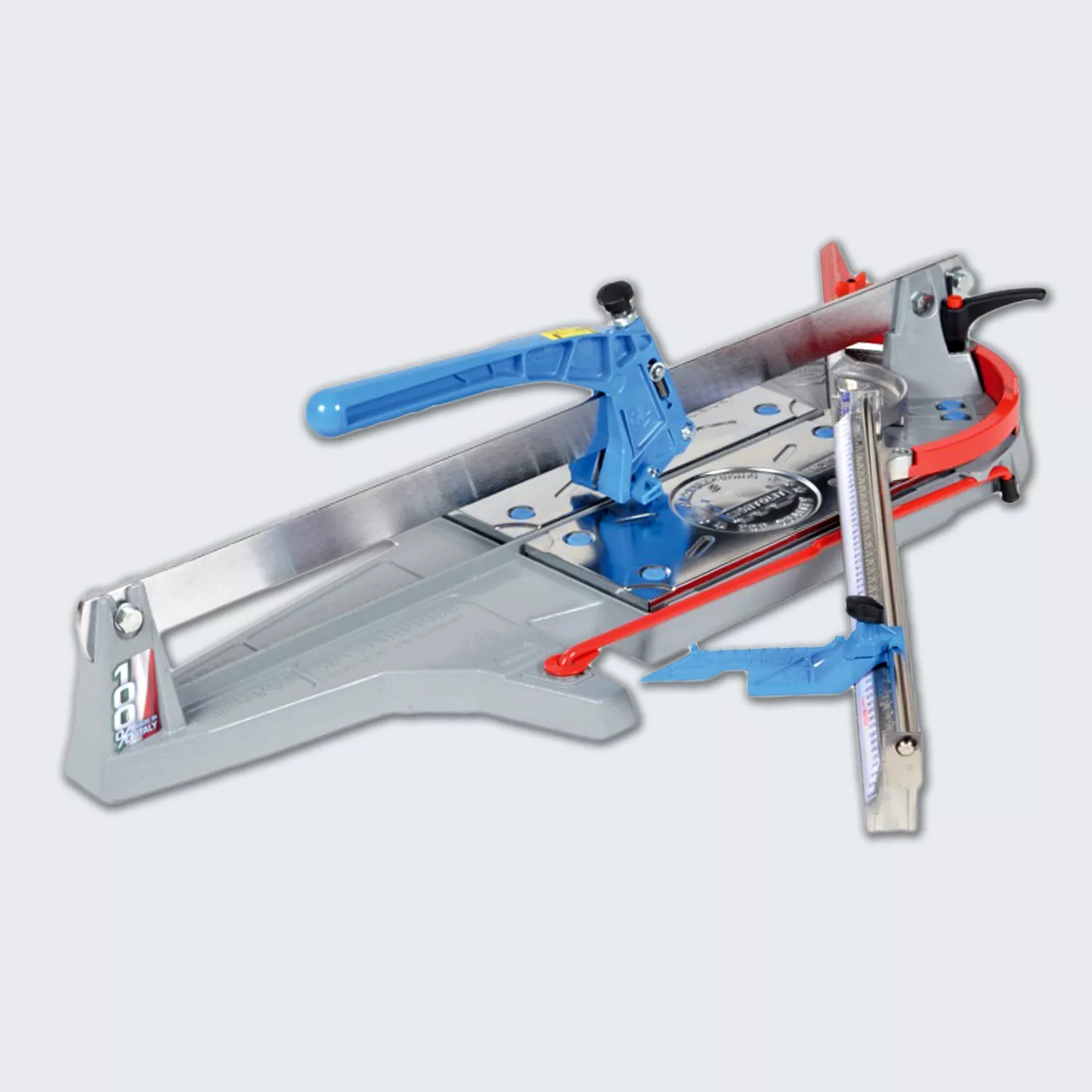 Tile Cutter Masterpiuma E2 630mm
---
This professional tile cutter cuts all types of tile quickly and save with thickness of 0-25mm with maximum length of 63 cm - includingdiagonal cutting, thanks to the large protractor square.
Usingthe ergonomic grip, incision is carried out with a push stroke, which is highlyeffective on all materials.
On the protractor square, there are two measuringscales: the first, on the sloping part, refers to the edge of the tile andprovides the correct measurement for all degrees of inclination. The secondscale, at the top of the square, provides the measurement from the corner ofthe tile to the cutting line for 45° cuts.

The tool lever is equipped with aspecial device, that descends automatically when the handle is raised –essential for damage-free diagonal cuts of glass, steel and ceramic mosaics.
Product information
Structure in die-cast aluminium and nickel-platedsteel for maximum strength and weather-resistance; feet and cut-off device madeof special non-scratch plastic. Titanium wheel as standard (special for porcelaintile); protractor square and extension close away without protruding beyond theprofile of the machine. Sprung tables forsafe tile splitting and extendable support rod for large-format ceramic or glasstiles.

Max. cutting length: 63 cm/ 24 inch
Diagonal cutting length: 44x44 cm/ 17,5x17,5 inch
Max. cutting thickness: 0– 2,5 cm/ 0 – 1 inch
Weight: 8,3 kg/ 18,2 lbs